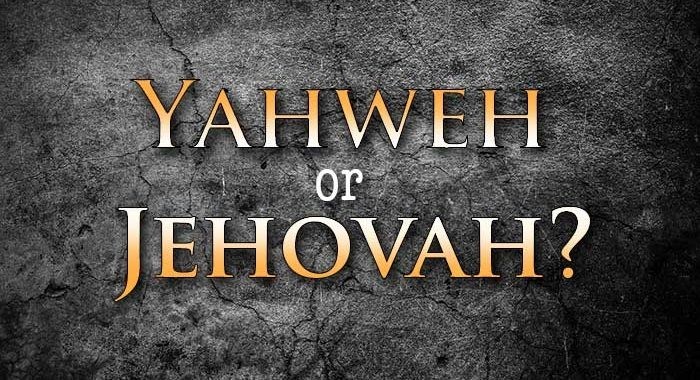 ---
What's In A Name?
Do you know what's in a name?
A lot. Especially when we talk about knowing our God through His names. Getting to know God by His names is more than simply learning a new word or discovering a new title He goes by. Learning to know God by His names opens up the door to knowing His character more fully and experiencing His power more deeply.
In Scripture, God reveals Himself to us through His names. So to fully grasp the significance and power of God's names, we first need to understand the importance of names in ancient cultures. In Old Testament times, a name was more than simply nomenclature. Rather, it revealed important information about the individual or thing itself.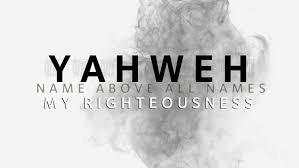 So strong is the power of the spoken word, that the mighty four-letter name of God, the Tetragrammaton — IHVH is never pronounced by devout Hebrews. The name is usually substituted for by another four-letter name, ADNI, which is pronounced Adonai and means Lord.
The true pronunciation of IHVH is known to very few, as it is believed to be a great secret, and "He who can rightly pronounce it, causeth heaven and earth to tremble, for it is the name which rusheth through the universe." IHVH is commonly spelled out as Jehovah.
God made it clear to Moses that He is eternally present. He has always been, He is now and He will always be. This name of God also speaks about His eternal presence with His people. He is present to help us, comfort us, guide us, and so much more… His presence never leaves you, and He will always be with you. That is the greatest comfort we can ever find, and we learn it from the very name of God: I AM.
God said: 'I AM ALWAYS WITH YOU!'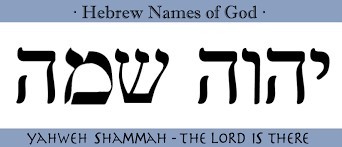 Jesus Applied The Name Of God On Himself
Jesus  shocked the religious leaders of Israel, when He made a statement that was unheard-of since the beginning of time. Jesus Christ declared that He Himself is God, when He said:
"Most assuredly, I say to you, before Abraham was, I AM." (John 8:58)
Jesus Claimed He Is The 'I Am',The Very Name Of God!
When the Jewish religious leaders heard Jesus say this, they tried to kill Him. By applying the very name of God on Himself, Jesus Christ declared that He is God. To the Jews this was the highest form of blasphemy. In the book of Revelation Jesus reveals Himself to the apostle John with a name that is very similar to 'I AM":
"I am the Alpha and the Omega," says the Lord God, "who is and who was and who is to come, the Almighty." (Revelation 1:7-9).
Jesus made it clear that He is the I AM, who appeared to Moses, He is the One who always existed and He is the one and true God who will always be.
The Names of God in the Old Testament
This is a list of Hebrew names of God in the Old Testament. Remember that God is real and these names reveal who He wants to be for you and your loved ones. He didn't only exist thousands of years ago, when these names were first revealed. He is just as present today, to show you who He is. He loves you with all His heart.
These Names Of God Reveal Who God Wants To Be For You.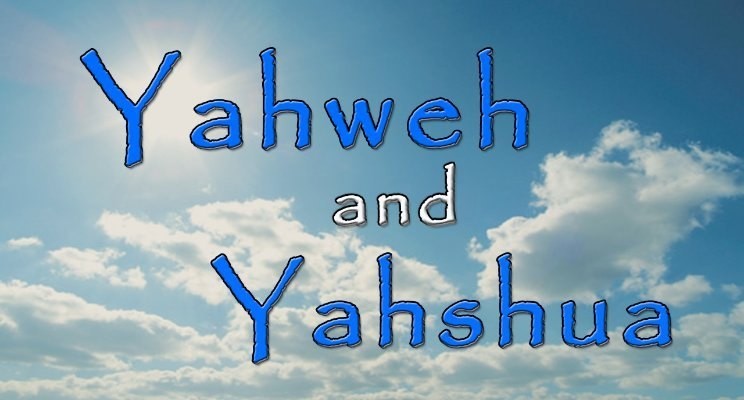 Yahweh
The self-existent One. He has always existed and will always exist. You can always rely on Him because He is your eternal source of strength.
(Genesis 2:4), (Isaiah 40:3; 10); (1 Samuel 1:2); (Exodus 6:1-4, 3:1-22)
Adonai
God is the Lord over all. He is the King of kings and the Lord of lords, He reigns forever. Therefor you find safety in Him and Him alone.
(Genesis 15:2, Judges 6:15, Malachi 1:6, Deuteronomy 10:17; Psalm 2:4, 8:1, 97:5, 136:3; Isaiah 1:24, 6:1; Romans 10:9)
Yahweh-Maccaddeshem
The Lord your sanctifier. He forgiveness your sins and His Holy Spirit works in your life to become like He is: pure, loving and true.
(Exodus 31:13, Leviticus 20:8; Ezekiel 37:28)
Yahweh-Rohi
The Lord my shepherd. He cares for you, the way a shepherd tends his sheep. He cares for you and leads you to still waters and green pastures.
(Psalm 23, 80:1, 95:7, Isaiah 40:11, Jeremiah 31:10, Ezekiel 34:12, 23)
Yahweh-Shammah
The Lord who is present. He never leaves you, nor forsakes you. He is with you forever. Your best friend, who never betrays you.
(Ezekiel 48:35, Genesis 28:15, Ezekiel 48:35, Psalm 23:4, 46:1, 139:7-12, Jeremiah 23:23-24, Amos 5:14)
Yahweh-Rapha
The Lord our healer. "By His stripes were are healed" declares the Bible. Jesus Christ died to give you life. Not only was God the healer in the Old Testament, but Jesus Christ revealed the healing heart of God for all of us, more than ever.
(Exodus 15:26, Exodus 15:26, 2 Chronicles 7:14, Psalm 6:2, 41:4, 103:3, 147:3, Isaiah 19:22, 30:36, 57:18-19, Jeremiah 3:22; 17:14, 30:17)
Yahweh-Tsidkenu
The Lord our righteousness. When we believe in Jesus Christ, He becomes our righteousness. He forgives our sins and washes us with His blood.
(Jeremiah 23:6, Genesis 15:6, Jeremiah 23:6, Psalm 4:1, 5:8, 24:5, 31:1, 36:10, 71:15, 89:16)
Yahweh-Jireh
The Lord will provide. Jesus Christ said that Father cares for us and we never need to worry about provision. He is our source of life, in every way.
(Genesis 22:13-14)
Yahweh-Nissi
The Lord our banner. The Lord gives us the victory in spiritual warfare. When the enemy comes in like a flood, the Lord raises a banner of His love over us and covers us. He wages war on our behalf and makes us more than conquerors in Christ Jesus.
(Exodus 17:15)
Yahweh-Shalom
The Lord is peace. Whenever there are storms in your life, hide in Him. He is your shelter in the storm. He gives peace beyond understanding, even when circumstances are chaotic. He is our shelter and our shield.
(Judges 6:24)
Yahweh-Sabbaoth
The Lord of Hosts. The Bible mentions myriads of angels, who wage war against the armies of hell, who try to destroy mankind. Jesus Christ is the Lord of hosts, the Captain of the armies of heaven.
(Isaiah 6:1-3, 1 Samuel 1:3, 17:45; 2 Samuel 6:2, 7:26-27; 1 Chronicles 11:9; Haggai 1:5)
Yahweh-Ghmolah
The God of Recompense. The Lord says in Romans 12 "vengeance is mine, I will repay." We should never avenge others for what they do to us, but leave it in God's hands.
(Jeremiah 51:6)
Elohim
God is creator, powerful and mighty, Lord of lords. He is the Lord Most High, stronger and mightier than anyone or anything. When you face impossible circumstances or adversaries, now that your God is stronger.
(Gen. 1:1, 17:7, Ps 19:1 Jer. 31:33)
El-Elyon
The most high God. Do not fear the enemy who tries to intimidate you. Know that your God is the Most High God. There is none above Him. Jesus Christ is exalted high above every name.
(Genesis 14:17-20, Deuteronomy 26:19, Isaiah 14:13-14)
El-Gibhor
Mighty God. The Lord is mighty to save. His arm is not too short. Whatever problem you are facing, know that your God is El-Gibhor, MIGHTY!
(Isaiah 9:6)
El-Olam
The everlasting God. God is eternal, while your problems are temporary. His love will never change. His promises are true. Build on Him, who is eternal and do not focus on your temporary situations. He will show you His great and eternal goodness.
(Isaiah 40:28-31)
El-Roi
The strong one who sees. When you feel lonely and abandoned by people, know that God is with you. He sees you and He knows you. He hears the cry of your heart and He loves you more than you can imagine. He will lead you through and fill your heart with His praise.
(Genesis 16:13)
El-Shaddai-Rohi
God Almighty, the mighty One of Jacob. God is not just another 'god' like the countless idols. He truly is the Almighty Creator of heaven and earth.
(Gen. 17:1, 49:24, Ps. 91:1, 132:2, 5)
El-Chuwl
The God who gave birth. God is our Creator and our Father. He saw us and He loved us, even before we were born. He has a plan for your life and if you walk with Him, He will fulfill His dreams over your life and amaze you.
(Psalm 139:13-18)
El-Deah
God of knowledge. Wisdom comes from the Lord. Man tries to become wise apart from God, but ends up in foolishness. When we fear God and keep His commandments, to love one another, we will know Him as He is and His wisdom will guide us.
(1 Samuel 2:3; Romans 11:33-36; 1 Cor. 1:18-31)
Attiyq Youm
The Ancient of Days. God is eternal. He was before the beginning of time. Therefor He has all authority. Every knee bows before Him.
(Daniel 7:9, 13, 14)
---
Gods' Name In The Bible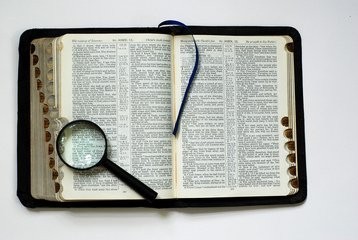 The following list with names of God are descriptions of who God is, what He does and what He means to us, His beloved children. These names apply to either God the Father, the Son or the Holy Spirit. Use these names of God to get a wonderful understanding of how incredibly beautiful God is in so many different ways.
He is almighty, holy, powerful and His appearance can be terrible and frightening, yet at the same time He is tender, compassionate, faithful, full of grace and mercy, our best friend. Only when we embrace the extremes of God, will we know Him as He truly is.
Jesus Christ Is The Lion Of Judah
A Lion and a Lamb are two extreme opposites yet Jesus Christ is both of them. Many Christians only want to know Jesus as the Lamb, or the Good Shepherd. But He is also the fierce, roaring and consuming Lion of the Tribe of Judah, the One Who roars from Zion, through the mouth of His prophets. Jesus Christ is both comforting and terrifying. He gives amazing grace and He demands purity and holiness. He is our best friend and our exalted King.
Please read through all the names of God and ask the Spirit of God to open the eyes of your heart, so that He can show you who He truly is, in all His majesty, love and wisdom.
A
ABBA (Romans 8:15)
ADVOCATE (I John 2:1 kjv)
ALMIGHTY (Genesis 17:1)
ALL IN ALL (Colossians 3:11)
ALPHA (Revelation 22:13)
AMEN (Revelation 3:14)
ANCIENT OF DAYS (Daniel 7:9)
ANOINTED ONE (Psalm 2:2)
APOSTLE (Hebrews 3:1)
ARM OF THE LORD (Isaiah 53:1)
AUTHOR OF ETERNAL SALVATION (Hebrews 5:9)
AUTHOR OF OUR FAITH (Hebrews 12:2)
AUTHOR OF PEACE (1 Cor. 14:33)
AVENGER (1 Thessalonians 4:6)
B
BEGINNING (Revelation 21:6)
BISHOP OF SOULS (1 Peter 2:25)
BLESSED & HOLY RULER (1 Timothy 6:15)
BRANCH (Jeremiah 33:15)
BREAD OF GOD (John 6:33)
BREAD OF LIFE (John 6:35)
BREATH OF LIFE (Genesis 2:7, Revelation 11:11)
BRIDEGROOM (Isaiah 62:5)
BRIGHT MORNING STAR (Revelation 22:16)
BUCKLER (2 Sam.22:31 kjv,Psalm 18:2 kjv, Psalm 18:30 kjv,Proverbs 2:7 kjv)
C
CAPTAIN OF SALVATION (Hebrews 2:10)
CARPENTER (Mark 6:3)
CHIEF SHEPHERD (1 Peter 5:4)
CHOSEN ONE (Isaiah 42:1)
CHRIST (Matthew 22:42)
CHRIST OF GOD (Luke 9:20)
CHRIST THE LORD (Luke 2:11)
CHRIST, SON OF LIVING GOD (Matthew 16:16)
COMFORTER (John 14:26 kjv)
COMMANDER (Isaiah 55:4)
CONSOLATION OF ISRAEL (Luke 2:25)
CONSUMING FIRE (Deut. 4:24, Heb. 12:29)
CORNERSTONE (Isaiah 28:16)
COUNSELOR (Isaiah 9:6)
CREATOR (1 Peter 4:19)
CROWN OF BEAUTY (Isaiah 28:5)
C
DAYSPRING (Luke 1:78)
DELIVERER (Romans 11:26)
DESIRED OF ALL NATIONS (Haggai 2:7)
DIADEM OF BEAUTY (Isaiah 28:5)
DOOR (John 10:7 kjv)
DWELLING PLACE (Psalm 90:1)
E
ELECT ONE (Isaiah 42:1)
EMMANUEL (Matthew 1:23 kjv)
END (Revelation 21:6)
ETERNAL GOD (Deut. 33:27)
ETERNAL LIFE (1 John 5:20)
ETERNAL SPIRIT (Hebrews 9:14)
EVERLASTING FATHER (Isaiah 9:6)
EVERLASTING GOD (Genesis 21:33)
EXCELLENT (Psalm 148:13 kjv)
F
FAITHFUL & TRUE (Revelation 19:11)
FAITHFUL WITNESS (Revelation 1:5)
FATHER (Matthew 6:9)
FIRSTBORN (Rom.8:29, Rev.1:5, Col.1:15)
FIRSTFRUITS (1 Cor.15:20-23)
FORTRESS (Jeremiah 16:19)
FOUNDATION (1 Cor. 3:11)
FOUNTAIN OF LIVING WATERS (Jeremiah 2:13)
FRIEND (Matthew 11:19)
FULLERS' SOAP (Malachi 3:2 kjv)
G
GENTLE WHISPER (1 Kings 19:12)
GIFT OF GOD (John 4:10)
GLORY OF THE LORD (Isaiah 40:5)
GOD (Genesis 1:1)
GOD ALMIGHTY (Genesis 17:1)
GOD OF THE WHOLE EARTH (Isaiah 54:5)
GOD OVER ALL (Romans 9:5)
GOD WHO SEES ME (Genesis 16:13)
GOODNESS (Psalm 144:2 kjv)
GOOD SHEPHERD (John 10:11)
GOVERNOR (Psalm 22:28 kjv)
GREAT HIGH PRIEST (Hebrews 4:14)
GREAT SHEPHERD (Hebrews 13:20)
GUIDE (Psalm 48:14)
H
HEAD OF THE BODY (Colossians 1:18)
HEAD OF THE CHURCH (Ephesians 5:23)
HEIR OF ALL THINGS (Hebrews 1:2)
HIDING PLACE (Psalm 32:7)
HIGHEST (Luke 1:76)
HIGH PRIEST (Hebrews 3:1)
HIGH PRIEST FOREVER (Hebrews 6:20)
HOLY GHOST (John 14:26)
HOLY ONE (Acts 2:27)
HOLY ONE OF ISRAEL (Isaiah 49:7)
HOLY SPIRIT (John 15:26)
HOPE (Titus 2:13)
HORN OF SALVATION (Luke 1:69)
HUSBAND (Isaiah 54:5, Jer. 31:32, Hosea 2:16)
I
I AM (Exodus 3:14, John 8:58)
IMAGE OF GOD (2 Cor. 4:4)
IMAGE OF HIS PERSON (Hebrews 1:3 kjv)
IMMANUEL (Isaiah 7:14)
INTERCESSOR (Romans 8:26,27,34 Hebrews 7:25)
J
JAH (Psalm 68:4 kjv)
JEALOUS (Exodus 34:14 kjv)
JEHOVAH (Psalm 83:18 kjv)
JESUS (Matthew 1:21)
JESUS CHRIST OUR LORD (Romans 6:23)
JUDGE (Isaiah 33:22, Acts 10:42)
JUST ONE (Acts 22:14)
K
KEEPER (Psalm 121:5)
KING (Zechariah 9:9)
KING ETERNAL (1 Timothy 1:17)
KING OF GLORY (Psalm 24:10)
KING OF JEWS (Matthew 27:11)
KING OF KINGS (1 Timothy 6:15)
KING OF SAINTS (Revelation 15:3)
L
LAMB OF GOD (John 1:29)
LAST ADAM (1 Cor. 15:45)
LAWGIVER (Isaiah 33:22)
LEADER (Isaiah 55:4)
LIFE (John 14:6)
LIGHT OF THE WORLD (John 8:12)
LIKE AN EAGLE (Deut. 32:11)
LILY OF THE VALLEYS (Song 2:1)
LION OF THE TRIBE OF JUDAH (Revelation 5:5)
LIVING GOD (Daniel 6:20)
LIVING STONE (1 Peter 2:4)
LIVING WATER (John 4:10)
LORD (John 13:13)
LORD GOD ALMIGHTY (Revelation 15:3)
LORD GOD OF HOSTS (Jeremiah 15:16)
LORD JESUS CHRIST (1 Cor. 15:57)
LORD OF ALL (Acts 10:36)
LORD OF GLORY (1 Cor. 2:8)
LORD OF HARVEST (Matthew 9:38)
LORD OF HOSTS (Haggai 1:5)
LORD OF LORDS (1 Tim. 6:15)
LORD OUR RIGHTEOUSNESS (Jeremiah 23:6)
LOVE (1 John 4:8)
LOVINGKINDNESS (Psalm 144:2)
M
MAKER (Job 35:10, Psalm 95:6)
MAJESTY ON HIGH (Hebrews 1:3)
MAN OF SORROWS (Isaiah 53:3)
MASTER (Luke 5:5)
MEDIATOR (1 Timothy 2:5)
MERCIFUL GOD (Jeremiah 3:12)
MESSENGER OF THE COVENANT (Malachi 3:1)
MESSIAH (John 4:25)
MIGHTY GOD (Isaiah 9:6)
MIGHTY ONE (Isaiah 60:16)
MOST UPRIGHT (Isaiah 26:7)
N
NAZARENE (Matthew 2:23)
O
OFFSPRING OF DAVID (Revelation 22:16)
OMEGA (Revelation 22:13)
ONLY BEGOTTEN SON (John 1:18 kjv)
OUR PASSOVER LAMB (1 Cor. 5:7)
OUR PEACE (Ephesians 2:14)
P
PHYSICIAN (Luke 4:23)
PORTION (Psalm 73:26,Psalm 119:57)
POTENTATE (1 Timothy 6:15)
POTTER (Isaiah 64:8)
POWER OF GOD (1 Cor. 1:24)
PRINCE OF LIFE (Acts 3:15)
PRINCE OF PEACE (Isaiah 9:6)
PROPHET (Acts 3:22)
PROPHET OF THE HIGHEST (Luke 1:76)
PROPITIATION (1John 2:2, 1John 4:10)
PURIFIER (Malachi 3:3)
Q
QUICKENING SPIRIT (1 Corinthians 15:45 kjv)
R
RABBONI (TEACHER) (John 20:16)
RADIANCE OF GOD'S GLORY (Heb.1:3)
REDEEMER (Job 19:25)
REFINER'S FIRE (Malachi 3:2)
REFUGE (Jeremiah 16:19)
RESURRECTION (John 11:25)
REWARDER (Hebrews 11:6)
RIGHTEOUS ONE (1 John 2:1)
ROCK (1 Cor.10:4)
ROOT OF DAVID (Rev. 22:16)
ROSE OF SHARON (Song 2:1)
RULER OF GOD'S CREATION (Rev. 3:14)
RULER OVER KINGS OF EARTH (Rev 1:5)
RULER OVER ISRAEL (Micah 5:2)
S
SAVIOR (Luke 2:11)
SCEPTRE (Numbers 24:17)
SEED (Genesis 3:15)
SERVANT (Isaiah 42:1)
SHADE (Psalm 121:5)
SHEPHERD OF OUR SOULS (1Peter 2:25)
SHIELD (Genesis 15:1)
SHILOH (Genesis 49:10)
SONG (Exodus 15:2, Isaiah 12:2)
SON OF DAVID (Matthew 1:1)
SON OF GOD (Matthew 27:54)
SON OF MAN (Matthew 8:20)
SON OF THE MOST HIGH (Luke 1:32)
SOURCE (Hebrews 5:9)
SPIRIT (John 4:24)
SPIRIT OF ADOPTION (Romans 8:15)
SPIRIT OF GOD (Genesis 1:2)
SPIRIT OF TRUTH (John 14:17,15:26,16:13)
STAR OUT OF JACOB (Numbers 24:17)
STRENGTH (Jeremiah 16:19)
STONE (1 Peter 2:8)
STONE OF ISRAEL (Genesis 49:24)
STRONGHOLD (Nahum 1:7)
STRONG TOWER (Proverbs 18:10)
SUN OF RIGHTEOUSNESS (Malachi 4:2)
T
TEACHER (John 13:13)
TEMPLE (Revelation 21:22)
THE ONE (Psalm 144:2,10)
TRUE LIGHT (John 1:9)
TRUE WITNESS (Revelation 3:14)
TRUTH (John 14:6)
V
VINE (John 15:5)
W
WALL OF FIRE (Zechariah 2:5)
WAY (John 14:6)
WISDOM OF GOD (1 Cor. 1:24)
WITNESS (Isaiah 55:4)
WONDERFUL (Isaiah 9:6)
WORD (John 1:1)
WORD OF GOD (Revelation 19:13)
Y
YAH (Isaiah 12:2 kjv, Psalm 68:4 nkjv)
God has a name for every situation we find ourselves in. We need to learn the names of God because when we know His character and His capacity, we will find rest and discover peace and power in His covenant love for us. Because of the depth of God's character, He has various names that reflect the many ways He relates to humanity. Like the examples above, God is called Elohim when revealing Himself as the all-powerful Creator.
He is Jehovah Nissi—the Lord's banner of victory (a name you need to know when seeking victory in your life). God is also known as Jehovah Rapha, or the Lord your healer. When you are in need of provision, get to know the name Jehovah Jireh—God, the provider. No matter what we call Him, we must understand that He is so big in our lives that we can not live a good life without Him. We must always seek His name and presence in our lives.
God Bless,
MyBibleQuestions